Before you read this please visit the tours first if you haven't – Northern Nevada Virtual Tours
---
I thought I would take the time to share a project I did last year for Burning Man and its Northern Nevada Properties. I wanted to discuss a bit on how this was done along with the various elements that go into the tours created.
Fly Ranch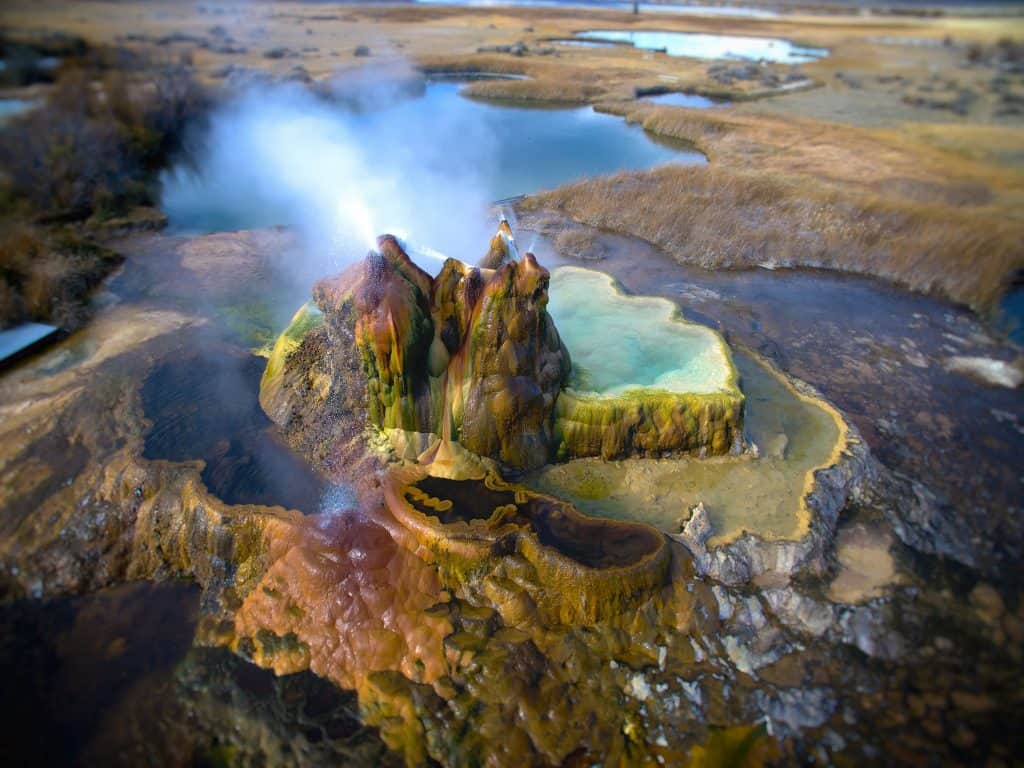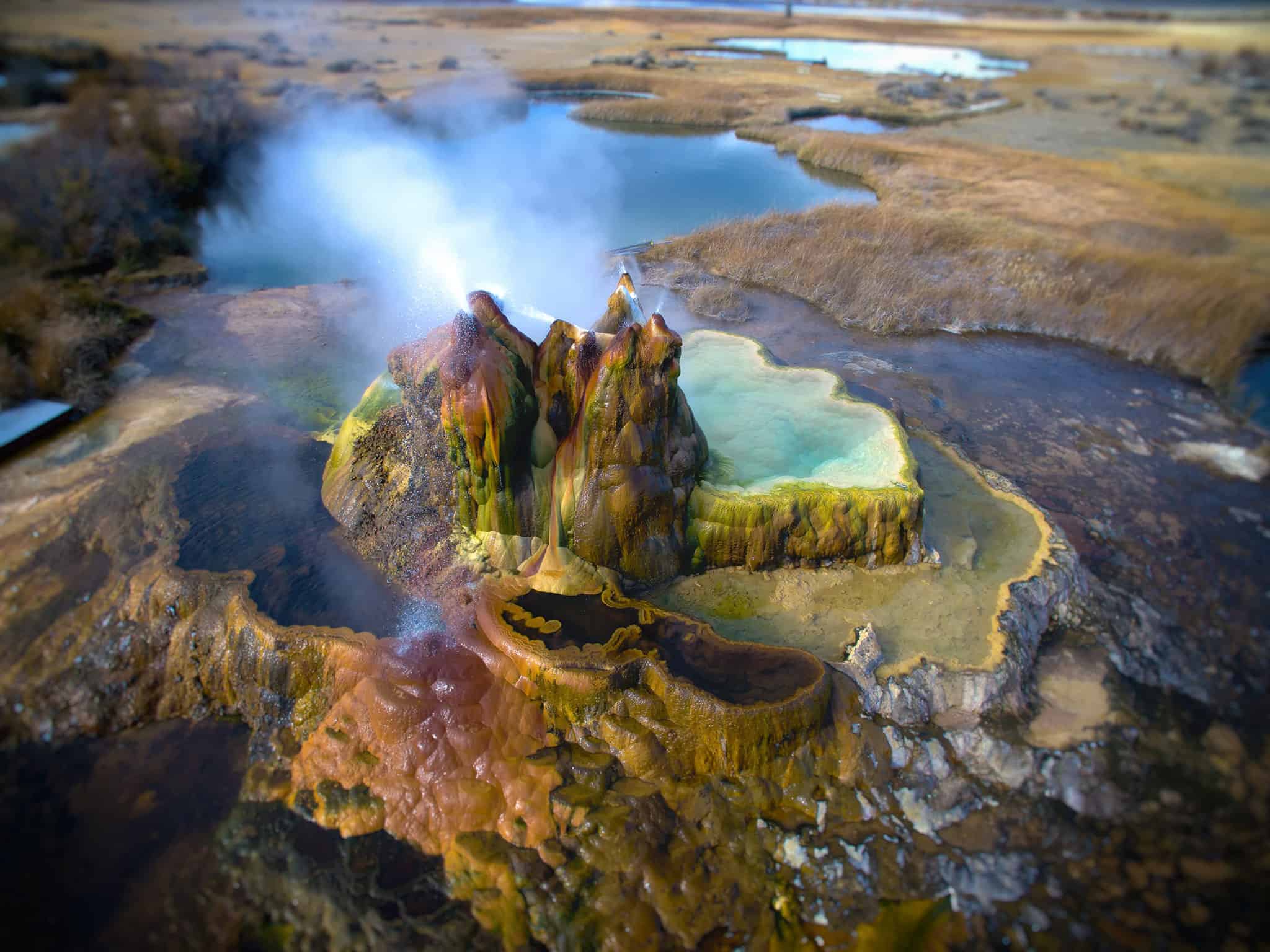 It all started with Fly Ranch…
I have been taking photos and videos of Fly Ranch since 2017 right after the Burning Man purchased it.
My first trip out there was with Will Roger to help scan around 400 acres of Fly Ranch, specifically around the Geyser area with my drone which helped document the area and allowed me to create a 3d map of the location (see blog post The Amazing Fly Geyser and Fly Ranch Aerial Mapping).
Land Art Initiative – Fly Ranch Design Challange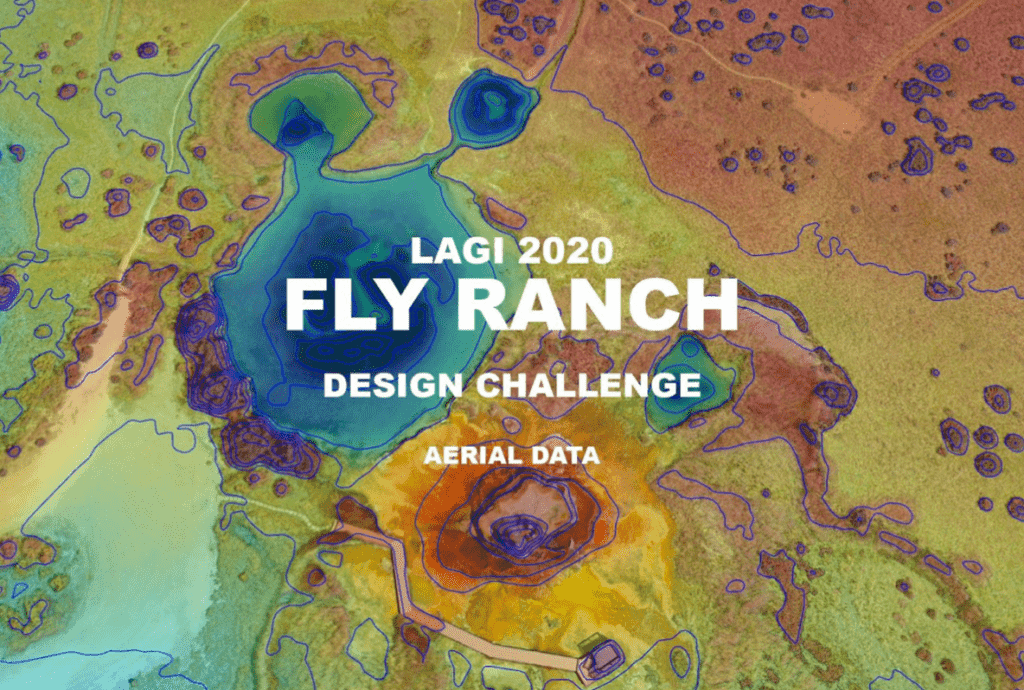 Shortly after that I was contacted by both Burning Man and The Land Art Generator which partnered together to launch a design challange for Fly Ranch. I was asked to map out several sections of Fly Ranch which then was used to provide participants with drone data in the form of orthomosaics, elevation profiles, topographic contours, point clouds and 3d objects.
Out of that project came the first virtual 360 tour created for Fly Ranch which you can read a bit more about it here. However, in short I took some of my aerial 360 panos I shot during my work on the ranch and created a tour that allowed you to go from spot to spot and see what Fly Ranch looks like from the air. Which in turn was great because shortly after all of this Covid hit and nobody was able to visit the ranch during that time so this provided enough visual data for people working on projects to compete.
This eventually led me to my current project of creating virtual tours of various Northern Nevada properties from sections of Gerlach, Black Rock Station and Fly Ranch.
Northern Nevada Properties
The objective was simple captured everything, however it required a tremendous amount of work and time to pull it off. I wanted to take what I did back in 2019 and create massive detailed tours of the various locations Burning Man wanted captured.
We wanted to capture both Air and Ground 360 Pano's, scan various locations with the drone, shoot small video clips and put it all together in 3 separate tours. However all of this was happening during some of the worst fires near Lake Tahoe. The smoke was so thick out at Gerlach you could cut it with a butter knife, which lead to challenges in shooting.
I was practically running from spot to spot chasing the sun, dealing with the smoke and hoping for blue cloudy skies.
Media Processing
My shot list was over 4 pages long and after shooting the all locations I ended up with over 50 gigs of data to process when I got back home.
For example, a full 360 drone pano comprises of around 32+ images that are then stitched together to create a full 360 equirectangular image that then can be viewed online and added to the tour.
360 Drone Pano Process
Shoot 32+ Images at various angles and degrees from the drone
Color correct and match all 32+ images for processing
Stitch the 32+ images together
Fix any issues with alignment and adjust the final color for output to the tour
Do this over and over and over 🙂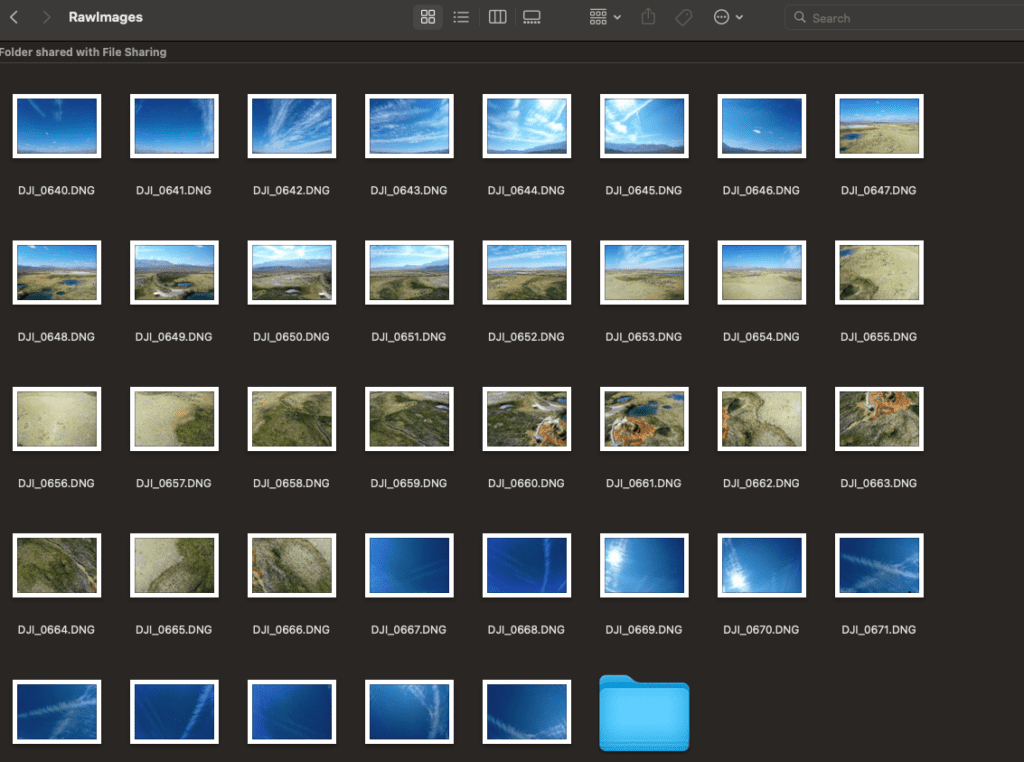 360 Ground Panos
I also took 360 ground photos with my camera so you could go from both air to walking around on the ground in each virtual tour.
The shooting process is a bit easier since it takes one photo and then you can easily stitch it together, process and color correct it. However you really have to think about taking your photos since you're dealing with a tripod and any shadows that you may have to manually remove.
When possible I try to put the tripod on solid colors however thats not always the case so when your removing the tripod from your photos you have to do a bunch of work to match it up with the ground its on. See an example of shooting and editing challenges below.
So while it's easier to shoot 360 ground photos it's a lot of additional work from shadow and tripod removal plus some other nifty things I did if you noticed.
Scanning Objects and Locations
In addition to the 360 photos I did some 3D scanning with my drone of a few key objects and locations during this project. This process is heavily involved and it is covered in some detail with my post Scanning a Cliff Face.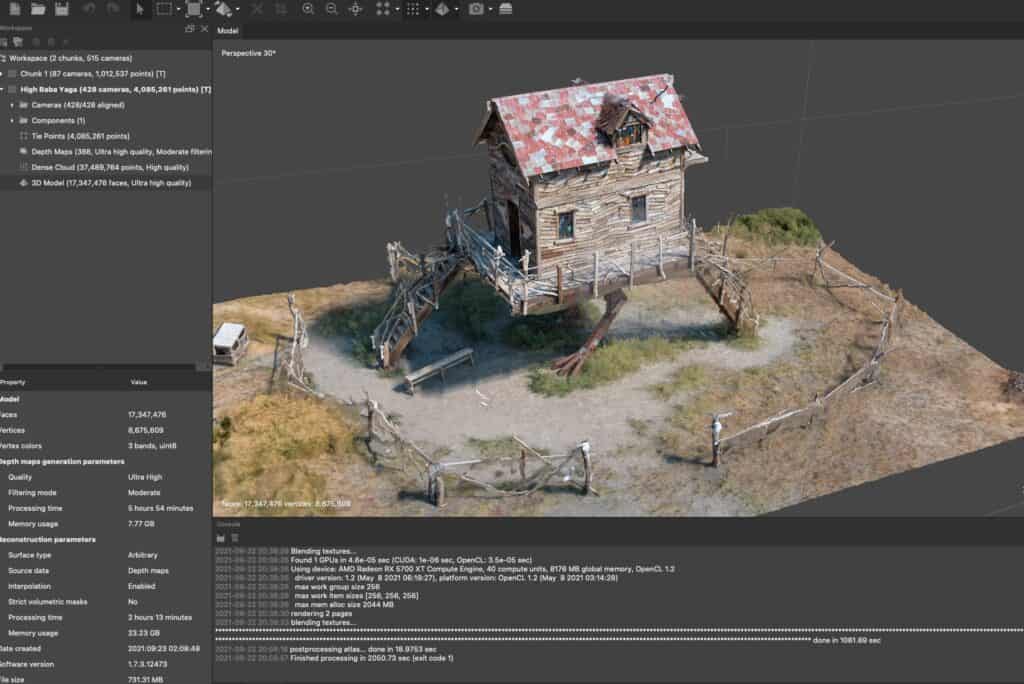 The basic process goes something like this.
Shoot 200-600+ images from the air and ground of your subject at various angles with enough overlap
Process all those photos for color correction and remove any blurry photos
Use some photogrammetry software to create your sparse point cloud, depth maps, 3d object, texture maps and so on.
Reduce and retopologize that high polygon 3D model down to a reasonable size that can be viewed online or in VR.
Cross your fingers that you got enough good quality photos so processing does its job properly.
This also led to bringing in Fly Geyer into VR that can be viewed in AltSpace. This video showcases some of the process of that.
I also have hidden a few 3d assets in the tours since I really only had one subject to scan as best as possible and what was Baba Yaga on Fly Ranch.
Outside of various videos I shot which can be viewed in the tours that covers most of the media creation and processing.
360 Tour Creation
The next step was to take all that content and create 360 virtual tours that can be viewed on your desktop, mobile, table and in VR. This task alone is quite intensive but here are a few key points that go into this.
Get all your 360 aerial and ground final panos imported into the tour software
Create a custom menu skin for basic info and navigation
Link all panos together with hotspots
Add info boxes that have detailed information about various locations and subjects
Add any additional media such as audio, video or 3d objects
Setup all the logic for the tour
Do this for several hundred panos across 3 tours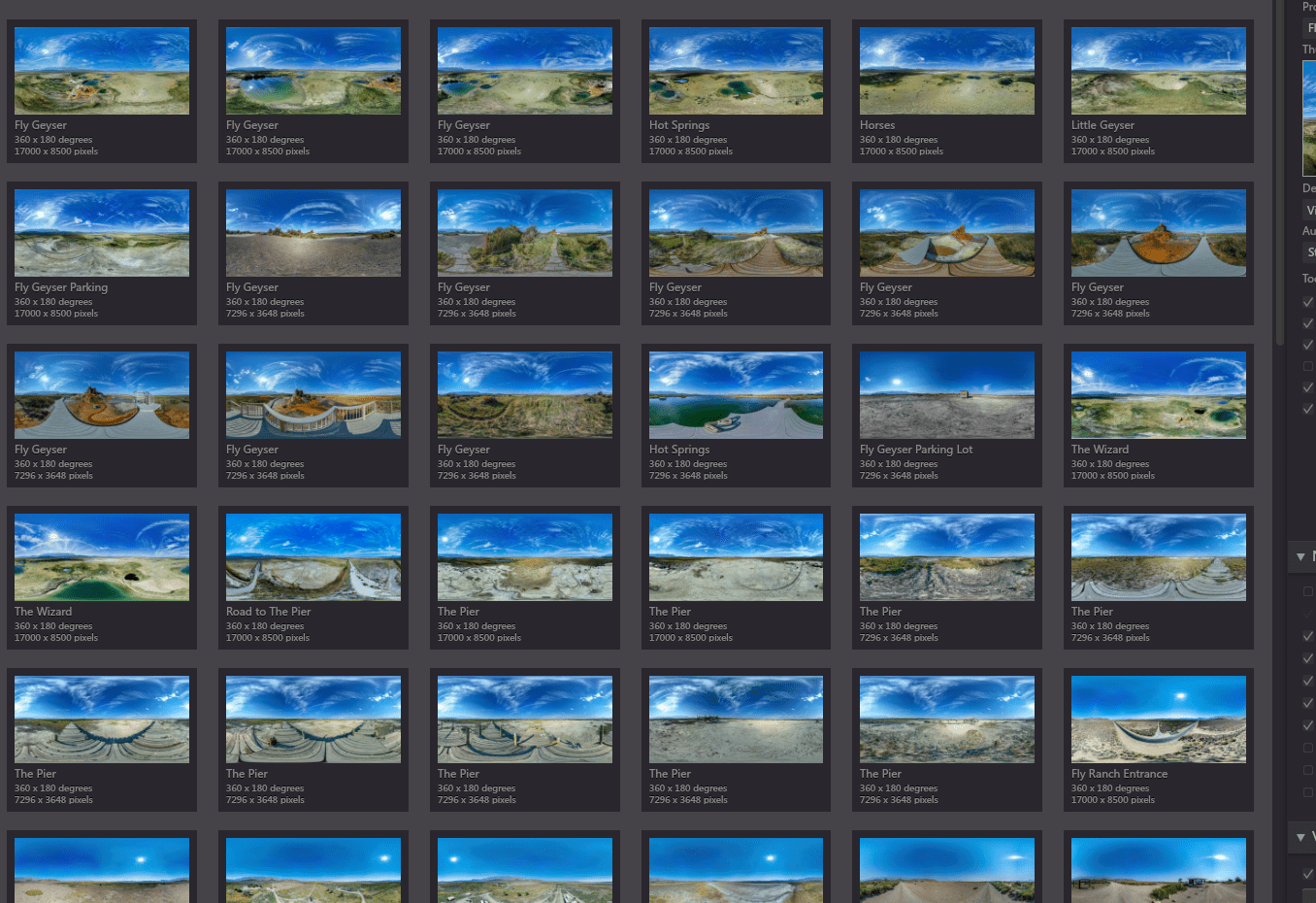 Wrapping up
This covers some of the workflow used to create these tours and I hope you spend time looking though each on your desktop. While the tours are optimized for mobile I believe with a big monitor you have a much better viewing experience. Take yourself on your own nature tour of Fly Ranch and visit all the amazing parts captured.
I would like to thank Burning Man Organization for giving me this opportunity and all that were involved on that side to make it happen. You know who you are 🙂
Feel free to ask me questions or use my contact form to reach out to me.
Special Links